Links
Some of the people associated with the following websites have offered support or encouragement to www.brushmccoy.com, however, the real reason they show up here is that we feel they have something good to offer to Brush McCoy collectors. We are not affiliated with any of the following sites.
Scroll down to view the links of these recommended websites:

American Art Pottery Association




Comprehensive Site for Classical American Studio Pottery and Ceramics
Recommended Dealers
For Brush-McCoy or other art pottery, the following people we have done business with successfully, and have become Sellers We Recommend: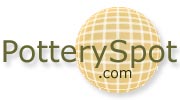 Groups or Clubs you may want to consider: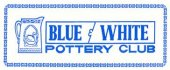 Dealers Selling Brush-McCoy
The following links are to sites which have Brush-McCoy Pottery for sale. We haven't done business with these folks, but they have significant collections to browse and/or have contributed to this website in one way or another:
Nancy Stronczek American Country Antiques and Collectibles (Nice selection of Yellow Ware here, including Dandy-Line.